MOBILE PROFESSIONAL HIGH PRESSURE CLEANER HDVAR 7,5/35-120 H
The HDVAR 7.5/35-120H with 35 l/min = 2100l/h and a pressure of 120 bar is particularly suitable for surface cleaning because of its high impact force. The high cleaning power ensures that the dirt is loosened and also rinsed away in one operation. The device can be operated with 70°C hot water in the inlet. Due to the high water temperature, proteins and fats are simply rinsed away.
The hose length can be individually determined for all stadiko professional high-pressure cleaners. If the hose is not completely unrolled in some places for cleaning, it can be held taut on the drum using a hose brake. The hose brake can be retrofitted to all small and medium-sized drums.
Each device is equipped according to your individual needs and wishes. You determine the hose length, which lance you need etc. Would a hose brake be useful for the hose length? Our experts will be pleased to advise you on the choice of the right accessories.
The mobile and hot water compatible professional high pressure cleaner HDVAR-H is available in the following versions:
Profi high pressure cleaner HDVAR 7,5/35-120 H in detail
Double-walled hose
High pressure hose with heat-resistant protective hose as scald protection and to prevent heat damage on grass surfaces.
Bow-handle/ergonomic transport
Ergonomically positioned and formed bow-handle allows easy transport, also when tipped. Air-filled 400 mm extra thick tyres with stainless steel bearings allow easy transport over rough surfaces.
Heißwasserpumpe
Speed-reduced special pump with extended distance between drive and pump head.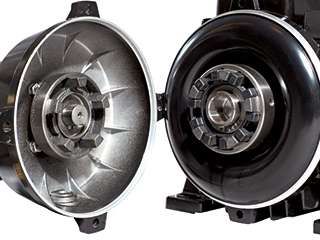 Motor and coupling
Premium quality electric motor with only 960 rpm, double roller bearing, for smooth operation and long lasting, with shock-absorbing coupling for smooth running and easy assembly.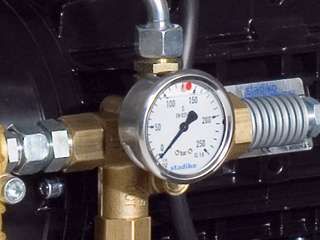 Pressure valve
High quality pressure valve for large water flowrates, with pressure display.
Electrical switchbox
Extremely robust aluminium electrical box with toggle switch.
Lance holder
Highly functional lance holder, for up to 3 lances.
Water connection
Water connection for optimum hose guiding.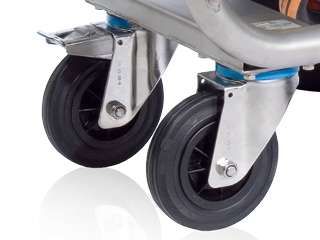 Stainless steel swivel castors
Large size stainless steel swivel castors with a diameter of 160 mm with lock for easy handling.