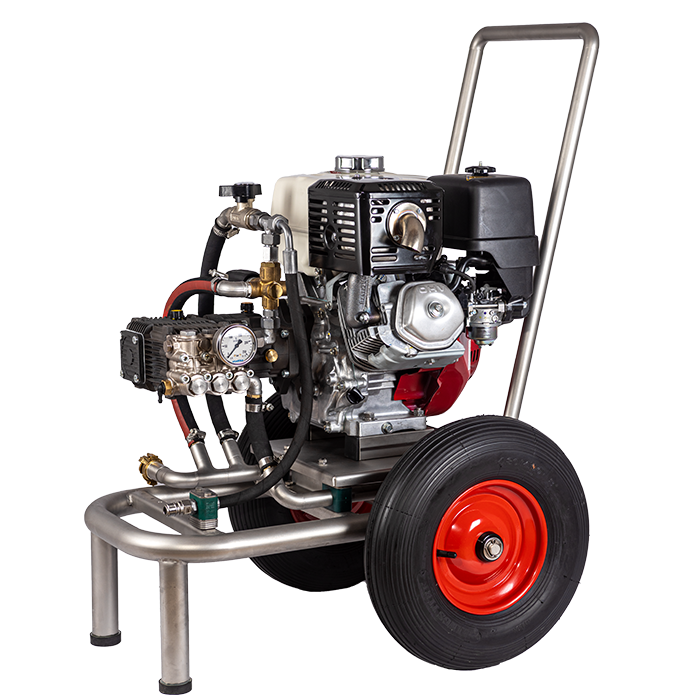 Technical data
Engine power
8.6 KW
Water output
15 l/min. – 900 l/h
Pressure performance
max. 200 bars
H: 1020mm, W: 600 mm L: 790 m
Empty weight
79 kg
Water reserve

No
Fuel
Petrol
Noise level
Max. 99 dB(A)
HDB 11/15-200
The petrol engine
Whether in the outdoor pool, in the private garden or in various public areas, the water supply can often be ensured. But exactly in areas which are not intended for a regular cleaning with the high-pressure cleaner, the appropriate power connections are missing. The HDB 11/15-200 closes this gap.
With its powerful 8.6 KW Honda engine incl. oil level monitoring and the high-pressure piston pump with ceramic plungers this professional high-pressure cleaner is suitable for the daily continuous use.
When selecting the accessories, we will be glad to be at your disposal with our experience.
The original from stadiko, the mobile professional high pressure cleaner HDB is available in the following variants: